Technology Consulting
Raise your business to the next level with groundbreaking strategy, fresh technologies and innovation advisors that help drive business value.
Software analysis, design and architecture
Cutting edge software development can often use an experienced eye on a consulting basis. We've built large scale communications, web and consumer electronics systems, and have scaled out teams and processes to support worldwide launches of complex systems. Rather than reinventing the wheel, engaging an expert can be a cost-effective way to help build out a world-class engineering organization that creates realistic milestones and delivers on time.
Technical due diligence supporting venture capital, private equity, mergers and acquisitions, and IP portfolio acquisition. Intellectual property evaluation, patent portfolio valuation, and commercial value evaluation.
We serve the legal community with testifying expert witness services in cases of patent infringement, invalidity, breach of contract, damages assessment, and more. We serve both defendants and plaintiffs with local presence in Los Angeles and the San Francisco Bay Area. Services include source code analysis, deposition, trial testimony and second chair. 
Machine Learning, Artificial Intelligence
Many sub-fields and technologies within AI, such as neural networks, deep learning, graph-based learning, social network analysis, decision trees, clustering, supervised and unsupervised learning. Autonomous stack, Sensors (Lidar, Radar, SWIR, etc.), simulation, robotics, drones, SLAM and other location technologies.
Digital multimedia
Media delivery, Streaming, MPEG, JPEG, vector graphics, Smart TV, set-top box, content acquisition (digital cameras, cinematography, editing, coloring, encoding) CDN, compression, pre-compression, transcoding, edge caching, adaptive streaming, HLS, client-side optimizations, video quality measurement, multi-CDN solutions.
Internet of Things
Connected home, connected vehicles, predictive analytics/maintenance, sensors.
Augmented reality and virtual reality
HMDs, optical subsystems, eye tracking, gesture recognition, remote rendering.
Telecommunications, networking, and protocols:
TCP/IP, TCP, UDP, IP, Ethernet, 802.3, network protocols, IMAP/POP/SMTP, DNS, telnet, network software applications, data link, transport layers (L2, L3, L4)
Mobile wireless: Wi-Fi, 802.11 (a/b/g/n/ac), MAC, Wireless LAN (WLAN), cellular systems, GSM, LTE, CDMA, FDMA, TDMA, SMS, instant messaging (chat), mobile devices, smartphone.
Internet and cloud
Web applications, HTTP, e-mail, SMTP, POP, IMAP, Java, C/C++, file transfer FTP, client-server, cloud computing, distributed computing
Autonomous vehicle technology
Drive stack, simulation, location technologies (GPS, SLAM, vSLAM, WiFi), sensors (Lidar, Radar, IR, SWIR, sonar)
High-performance computing
Parallel and distributed computing, MPI, Multi-threading, POSIX threads, Windows multi-threading, cluster computing, ROCKS clusters
Programming and software development
C/C++, Java, Javascript, Ruby/Rails, Assembly, Python, HTML, CSS, AJAX, XML, Eclipse, Visual Studio, .NET, Ruby Mine, PyCharm
Operating systems and servers
Linux, Android, Windows, VxWorks, UNIX, Google TV
Databases
MySQL, Postgres, PostgreSQL, RDBMS, SQL, Microsoft SQL Server, Elastic Search, Oracle
Litigation and Transaction support
Technical due diligence, intellectual property and patent infringement, software design, architecture, and source code review, expert witness testimony at trials and depositions, breach-of-contract, and computer forensics.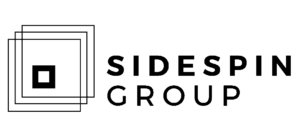 Sidespin Group provides a wide range of technical, intellectual property, and management consulting services.