Software experts
Expert witness, source code analysis, due diligence, and technology research services
We provide expert witness, due diligence, software, and source code analysis services in areas like machine learning, wireless networking, smart TVs, smart phones, and media streaming. For the full range of our expertise, please see the Technical Consulting tab. Our clients include corporations of any size, and we typically work closely with our clients' legal representatives. In our expert witness work we have supported plaintiffs and defendants in patent infringement, IPR, ITC, trade secret, copyright, breach of contract, and other types of legal actions.
We also provide technology due diligence services for technology acquisition, investment support (venture capital or private equity), mergers, and acquisitions. Our clientale also includes startups that are in need of strategic business, technology, and management support. We successfully pointed startups in the right direction leading to acquisitions by well known technology giants. A sampling of our constantly growing client list is below. We provide our full list of our latest expert witness engagements.
Expert Witness
Expert witness services in patent infringement, IPR, ITC, trade secret, and copyright litigation for companies big and small. 
Investment Advisory
We have years of venture capital, private equity, and M&A technical due diligence experience in a wide range of technologies.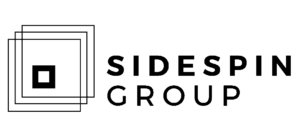 Please schedule a free consultation.