EXPERT WITNESS CONSULTING
Expertise and experience from a world-class team of testifying and consulting expert witnesses
Patent Infringement
The highest compliment for an expert is when the opposing attorney hires her for the next engagement. Patent infringement is a high-stakes proceeding that requires the best available expertise paired with a top legal team. Our group has opined in cases involving Google, Facebook, Uber, and other top technology companies.
Trade Secret Misappropriation
Similar to patent infringement in that the offending party makes use of intellectual property they are not entitled to, but different in that the IP is not codified into a patent. Most often we see ex-employees run afoul of disclosing IP out of malice or ignorance. Our team has the experience it takes to successfully sift through the complex issues of such proceedings.
IPR & Validity
A standard patent infringement counter-attack is to try and invalidate the patent the defendant ran up against. The corresponding USPTO proceeding run by the PTAB has the extra complexity that the validity argument of the patent must also align with the original patent infringement complaint, while being an entirely separate action. Our experts have the experience and diligence it takes to navigate this process.
Source Code Review
An important aspect of software-related litigation is source code review. Reverse engineering and understanding innovative technologies by the top technology companies are not easy tasks. Explaining the source code functionality to non-technical attorneys, and more importantly, the jury, is of paramount importance. Our code reviewers have worked at such technology giants as Google and Facebook.
Prior Art Search
Identifying prior art is a challenging task due to the technical understanding that is required in interpreting older innovations. Most technologists are able to look for keywords when looking for prior art, but finding non-keyword compliant prior art is hard and requires hands-on experience with the IP involved. Sidespin Group has the expertise in many areas, and if we don't we fill the gap by identifying the right expert.
Breach of Contract
Breach of contract cases in the area of software most often involve contract software development projects that go awry — late, over budget, or insufficient. What's challenging in these situations is that the failure of these projects usually trace back to miscommunication or misunderstanding of the project goals and timelines. Experienced software development experts, like those at Sidespin Group, can untangle the mess and articulate clear opinions.
Copyright Infringement
Similarly to novels, software is protected by copyright laws, and theft of software can be enforced by a copyright infringement action. A related action is contributory copyright infringement, which is where a technology company makes it easy for copyright infringement to occur. These are very different actions, but we have expertise and experience in both types of cases.
Clientele
Our experts have been retained in cases involving, Google, Facebook, Apple, Uber, Intel, Cloudflare, Nokia, eBay, Salesforce, Slack, Dell, Roku, and others.
Previously Retained by
We have worked with the law firms of Fox Rothschild, Alston & Bird, Boies Schiller & Flexner, Ropes & Gray, Manning, Morgan Lewis, Stoel Rives, Hopkins Carley, Bursor Fisher, Stark & Stark…and more.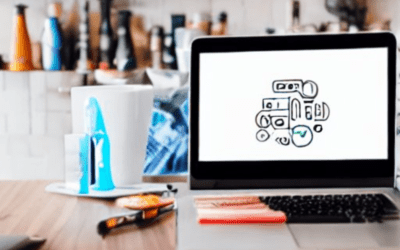 Machine Learning (ML) has been in the news recently with impressive new breakthroughs. The technology is transforming how businesses operate. ML is rapidly becoming an important part of the enterprise. But decision-makers at small and mid-sized businesses (SMBs) are...
Patent Infringement
The patent holder was interested in analyzing the base station source code of several potential infringers. We worked with the already established claim chart to identify similar features in the source code and provided English language descriptions with citations of how and where the source code is exhibiting potentially infringing behavior. We also helped draft expert declarations.
Patent Portfolio Evaluation
A large communications equipment manufacturer was interested in understanding the value of their newly acquired patent portfolio. We analyzed the asset by categorizing the patents by area of invention, organized them into sub-areas and families, and identified potential targets for assertion. As a second step, we analyzed a specific set of patent families against a specific target. We were able to identify sets of assertable patents across several patent families, and assisted with creating initial claim charts.
Contributory Copyright Infringement
Our clients, the two largest bridalwear companies in the United States, complained that a cloud firewall provider enabled copycat manufacturers to commit copyright infringement by displaying our clients' photographs. DMCA takedown notices were not possible to file, because the cloud firewall hid the infringers' web servers. We helped interpret the DMCA and put it into technical context to make the complaint actionable.
Sidespin Group provides software experts for litigation support, technology commercialization, investment due diligence, technology strategy, and general software analysis services in a range of specializations, including in the areas of machine learning, telecommunications, and smartphones.